Your home away from home
Geilolia Forest Cabins and Apartments
Cabins
Geilolia Hyttetun (Forest cabins) consists of 37 cozy and well-equipped high standard rental cabins right at the ski resort in Vestlia on Geilo. It offers accommodation in cabins with 3-5 bedrooms, with 6 – 12 beds. The cabins have plenty of room for larger families, businesses, groups of friends and other groups.
Relax in your private sauna after an active day outdoors or by the fireplace in the evening.
The cabins have ski-in/ski-out access to the ski resort. If you prefer cross-country skiing, the popular "Ustedalsfjorden" trail runs just by. Just off the cabin area, you will find bike rental and downhill biking, dog sledding, horse riding, zip line, and stunning mountain hikes.
The cabins are located in a quiet area just 1.5 km from the center of Geilo.
Apartments
Geilolia Ferieleiligheter and Geilolia Sentrumsleiligheter are located in the town center of Geilo. Conveniently and centrally located apartments for 4-6 people – with 2-3 bedrooms in each.
The apartments are a few minutes' walk from the Geilo train station and you are close to shops, restaurants, and nightlife. You can easily walk from Geilo Train Station to the accommodation.
Geilo offers a variety of activities throughout the year. In winter, cross-country skiing runs right past and there is a free ski bus to the resorts.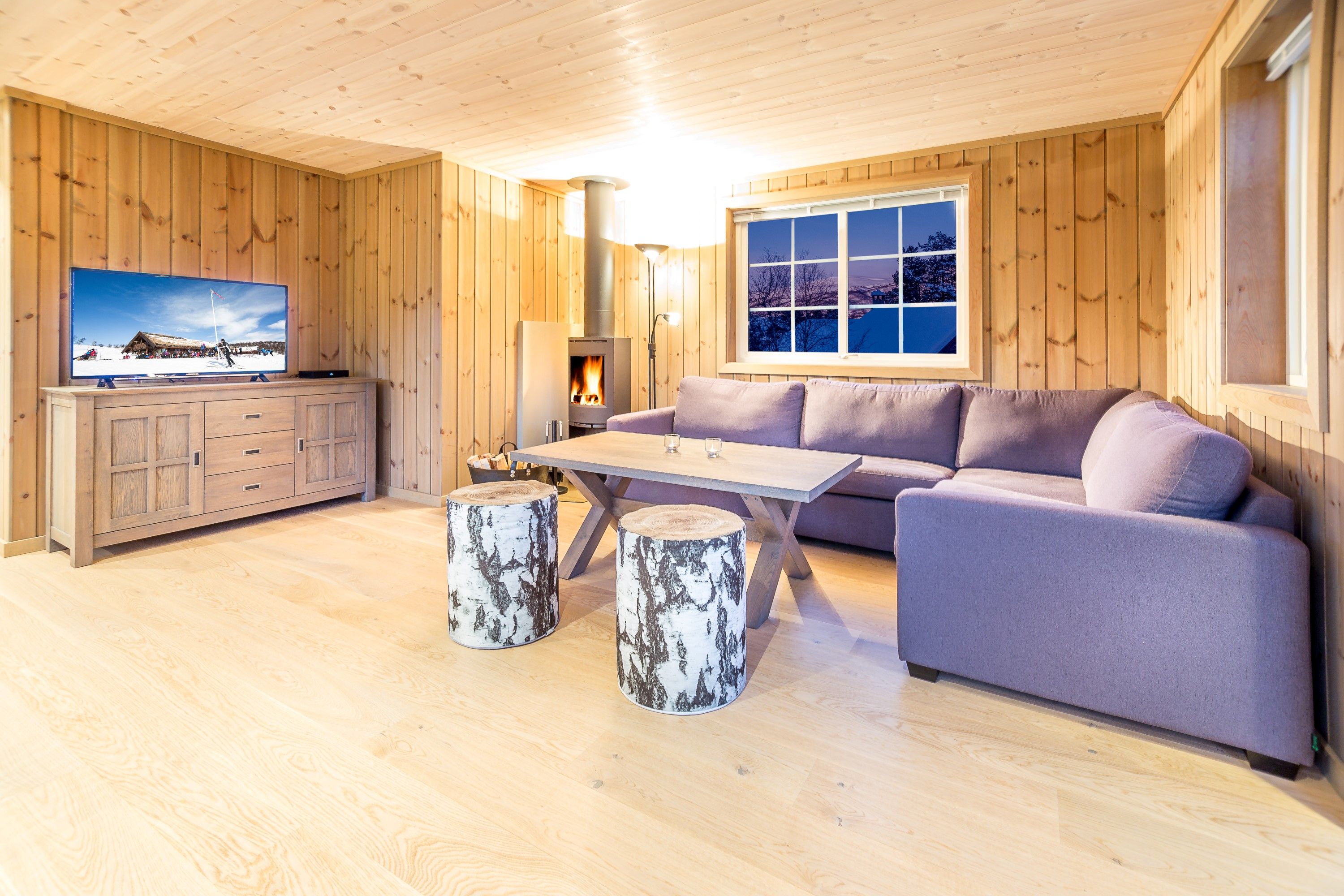 Geilolia Forest Cabins
Cozy cabins next to Geilo Ski Center. Ski-in/ski-out, right by cross country trails, dog sledding, zip-line, bike rental, and horse riding.
2-5 bedrooms for 4-12 people.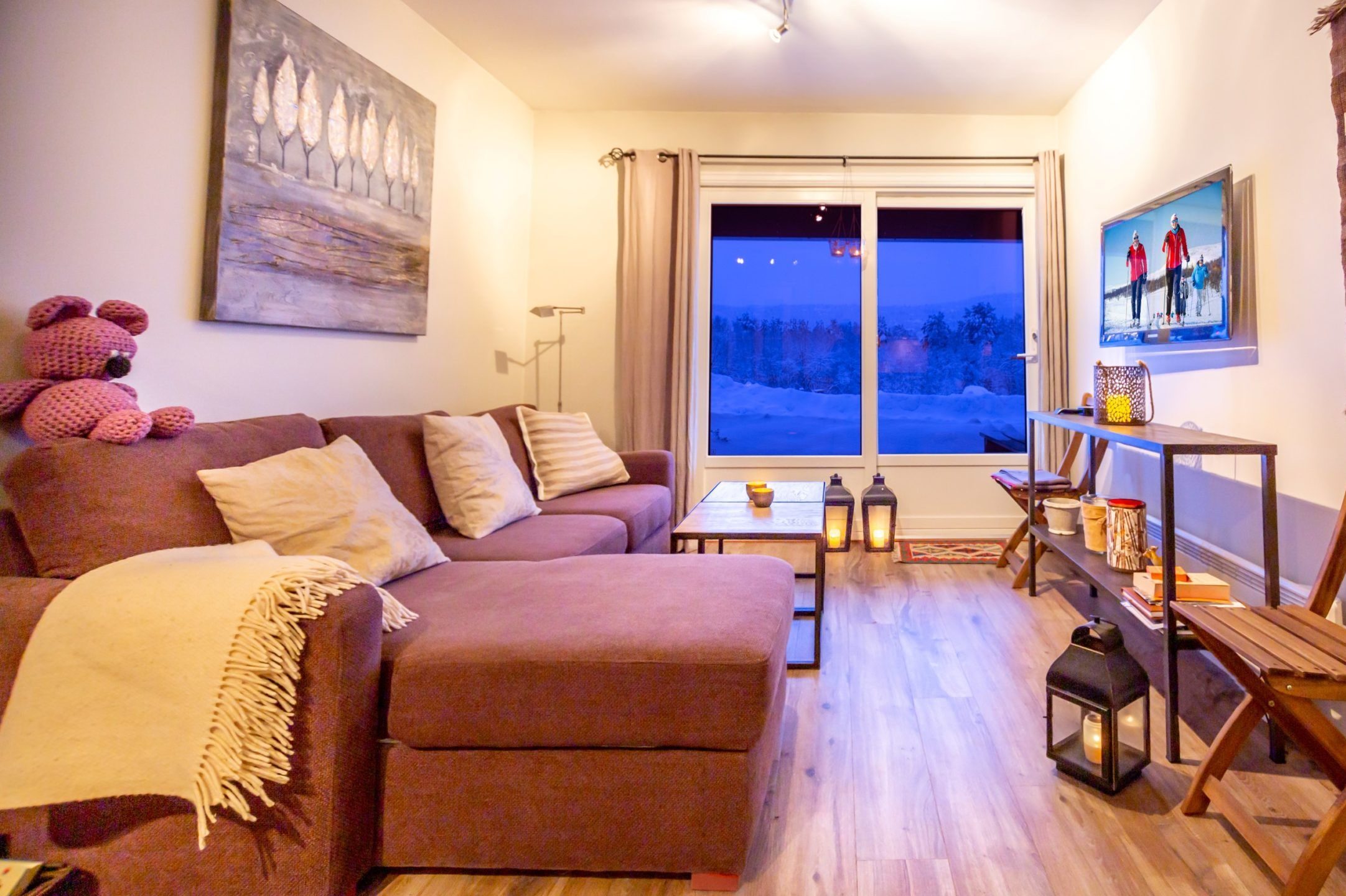 Geilolia Ferieleiligheter
Convenient apartments in Geilo town center with 2 bedrooms /4 beds.
Very close to restaurants and shops, yet with easy access to skiing and activities.
Everything- we seemed to have the best cabin in the best location but then, they were all fabulous. Everything was new, immaculate and well maintained. The views from the cabin were stunning. This place is highly recommended.
First time family ski holiday and to a ski resort and we couldn't have asked for better. We stayed in lodge 29, family of 3 adults and 2 children. Fantastic accomodation, excellent location to Vestlia ski resort and its lifts and ski school, which is brilliant. Several local supermarkets. Customer Service great. Was left logs to use in the log burner, but the insulation of the lodge is so good we barely used them. Highly recommended, wouldn't hesitate to stay here again or recommend to friends and family.
Cosy cabin close the the ski slopes and cross-country tracks of Geilo. Easy late check in (the key was left in a mailbox) and the cabin is equipped with (nearly) everything you need for a few days in the snow: comfortable beds, sauna, great kitchen facilities and television.