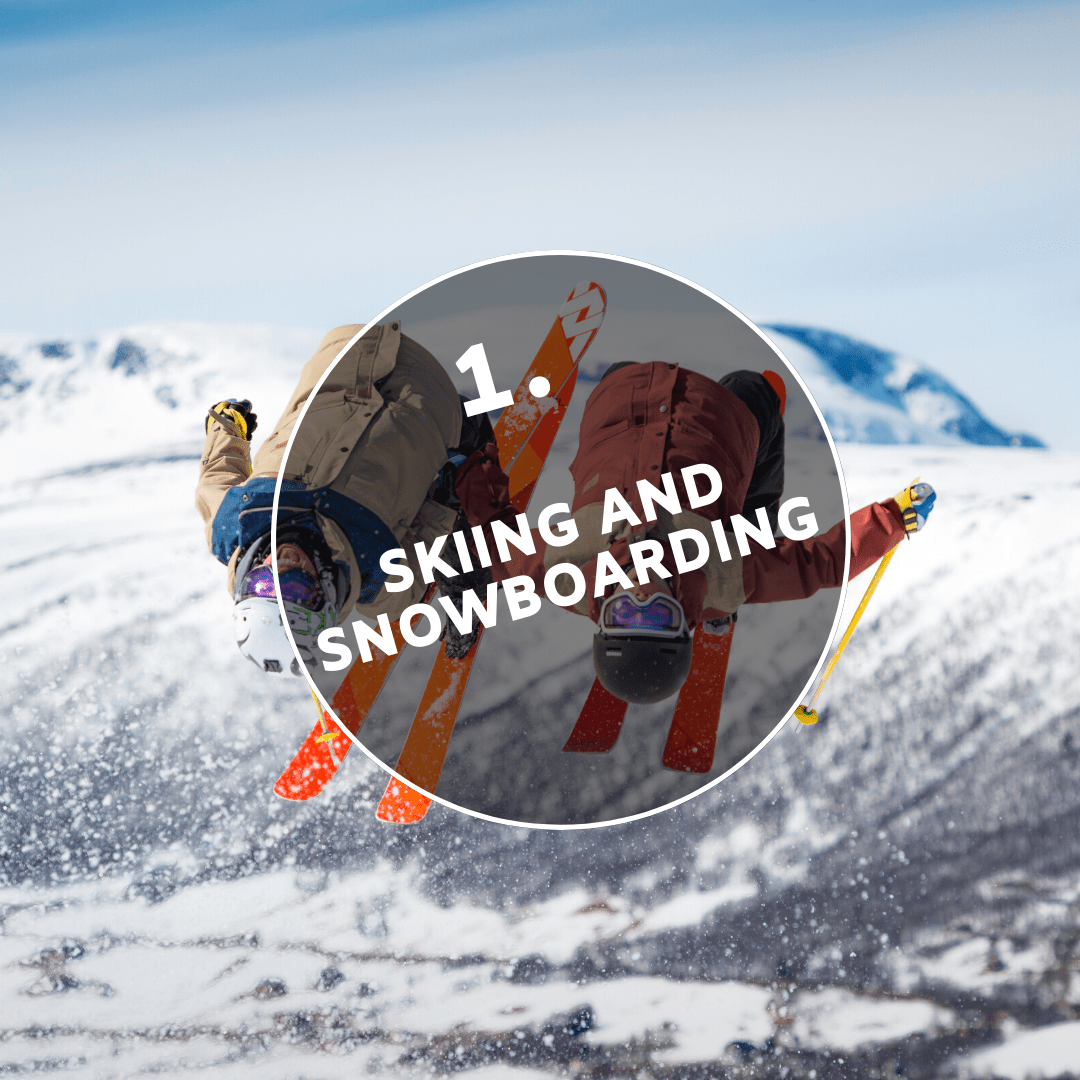 Geilo was awarded "Norways Best Ski Resort" in 2019 and offers great skiing for for both beginners and more advanced skiers.
Families love the childrens areas and terrain parks and with 42 runs to chose from everyone will find a favourite.
With the free ski bus you can easily access all ski areas.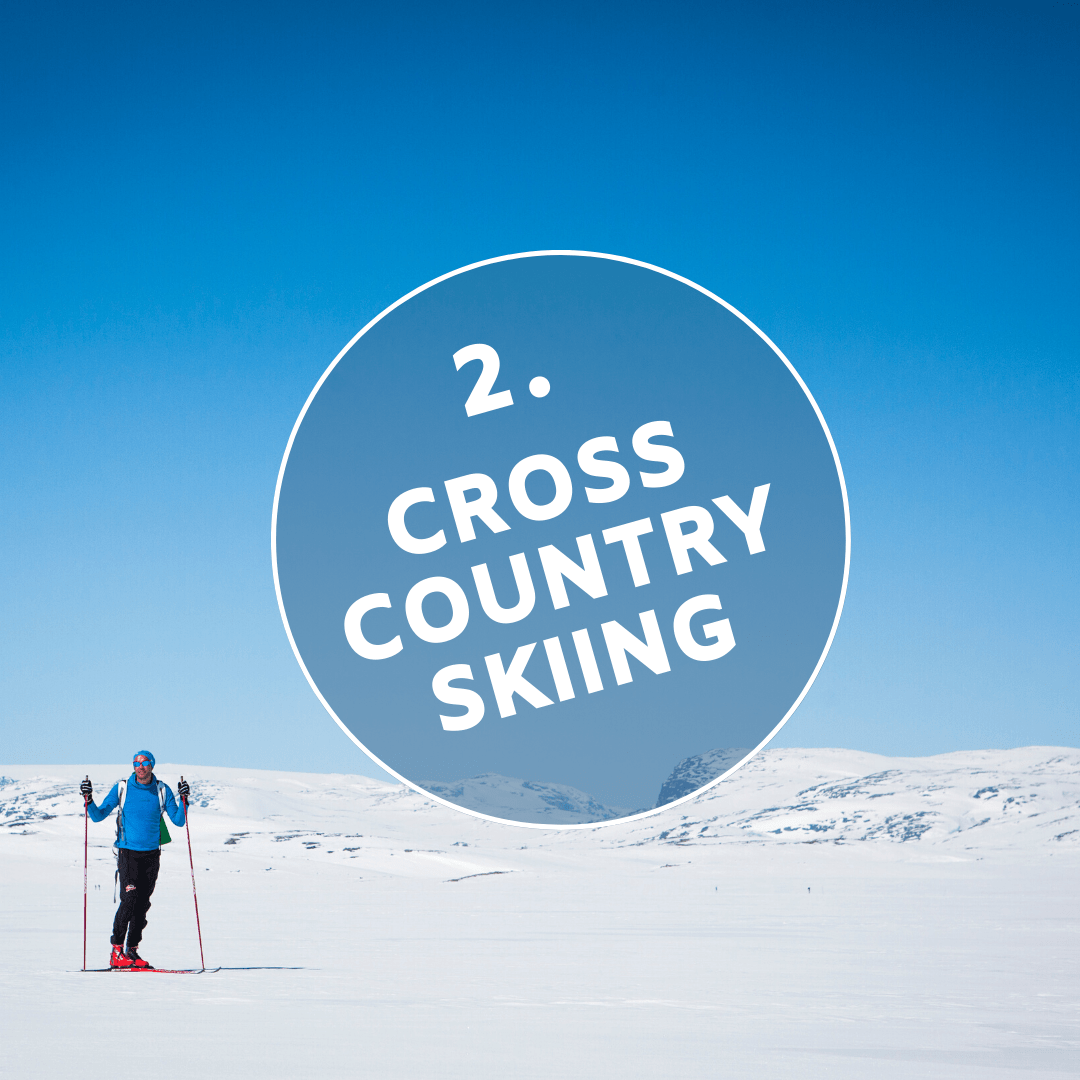 Cross country skiing is a Norwegian national sport. With 550 km of cross country trails in the Geilo-area, you can try an easy tour around the lake or explore the mountains.
If you've never tried cross country you can do the "Cross country taster" which includes equipment and an experienced instructor to get you started.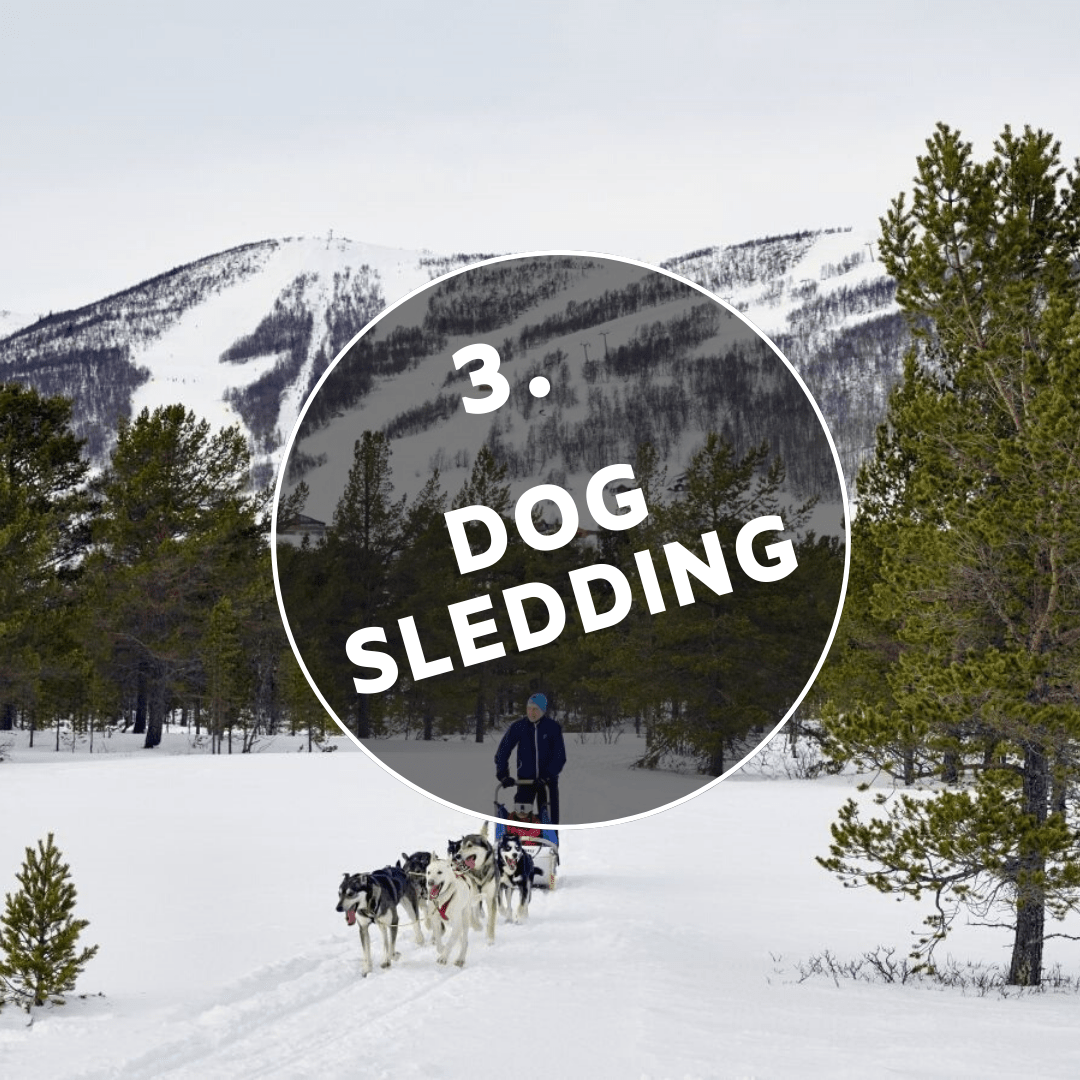 Go mushing with well trained huskies, happy to take you for a ride. You will learn how to drive your own sled and learn the way of the mushers.
The huskies are all active race dogs who compete in some of the world's hardest sled dog races.
Dog sledding in Geilo is an experience for life!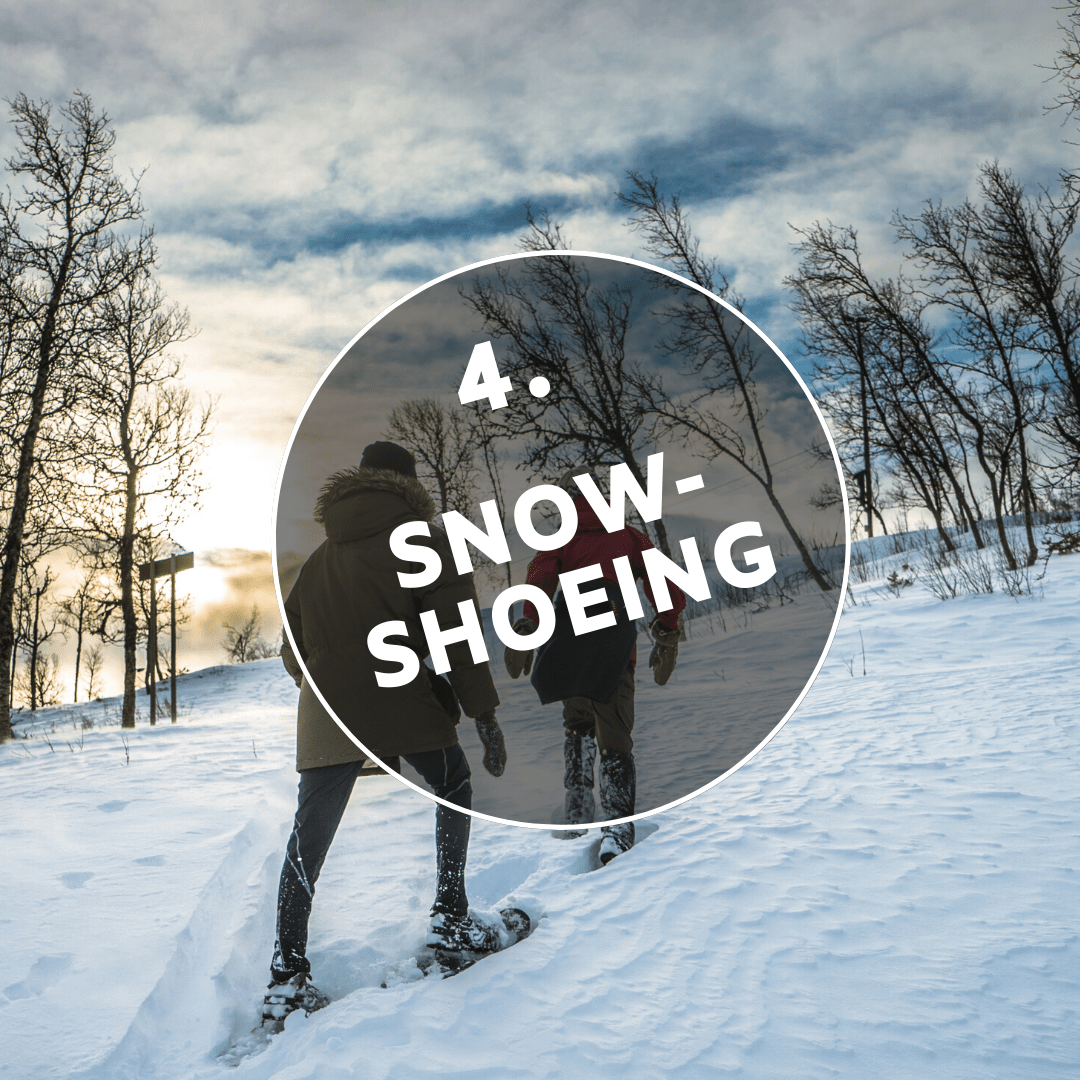 Even if you have no previous experience with snow, snowshoeing is easy to learn and allows you to explore the forest and mountains around Geilo in a fun and safe way.
Take your family for a guided tour, explore the mountains with a guide or try snowshoeing as a good way of exercise.
You can also rent snowshoes to go by yourself.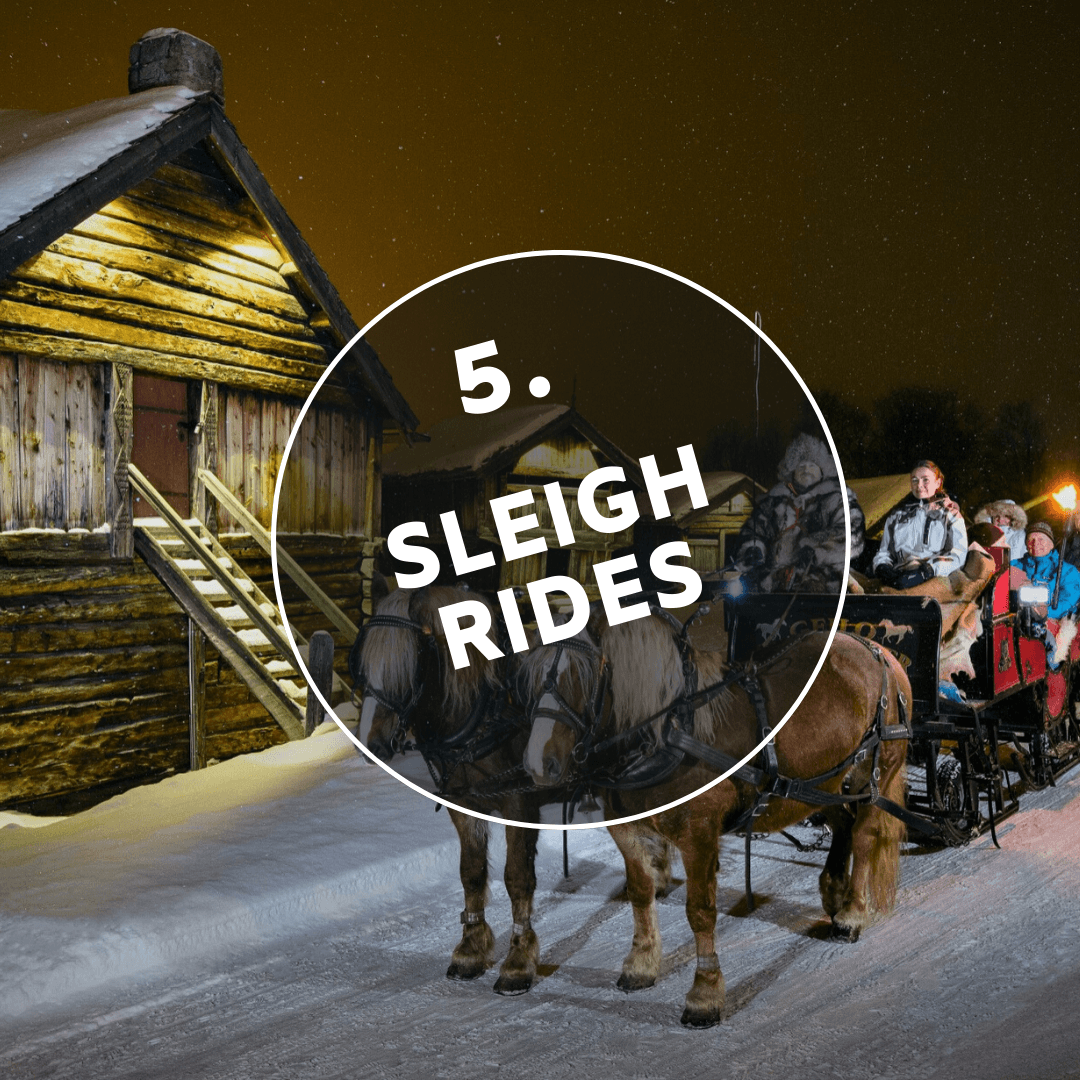 Go on a sleigh ride through Geilo and explore our winter wonderland.
Strong horses pull the sleigh through town while you snuggle up under warm blankets. The sleighs even have wheels, so they can go on all roads.
You can even order a sleigh ride as a means of transport if you're going to a restaurant – that's what we call a VIP-transfer!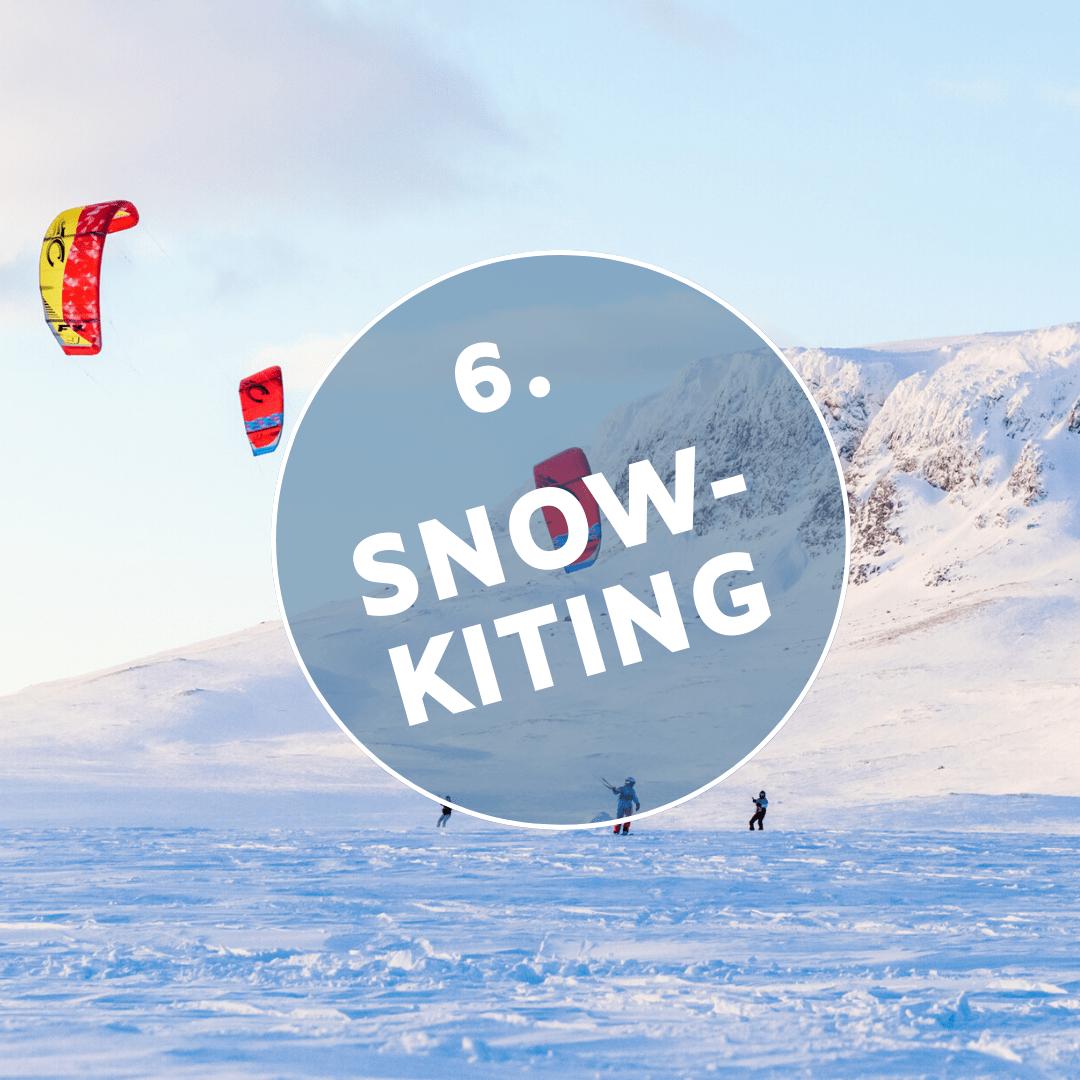 The Geilo-area and Hardangervidda National Park offer spectacular conditions for snowkiting. The area hosts  the Red Bull Ragnarok competition.
The season is long and in the high mountain plateaus, there are good winds for kiting. Kiters from all over the world visit this area for training and competition each year.
Bring your own kite or join a private or group course for beginners or experienced snowkiters.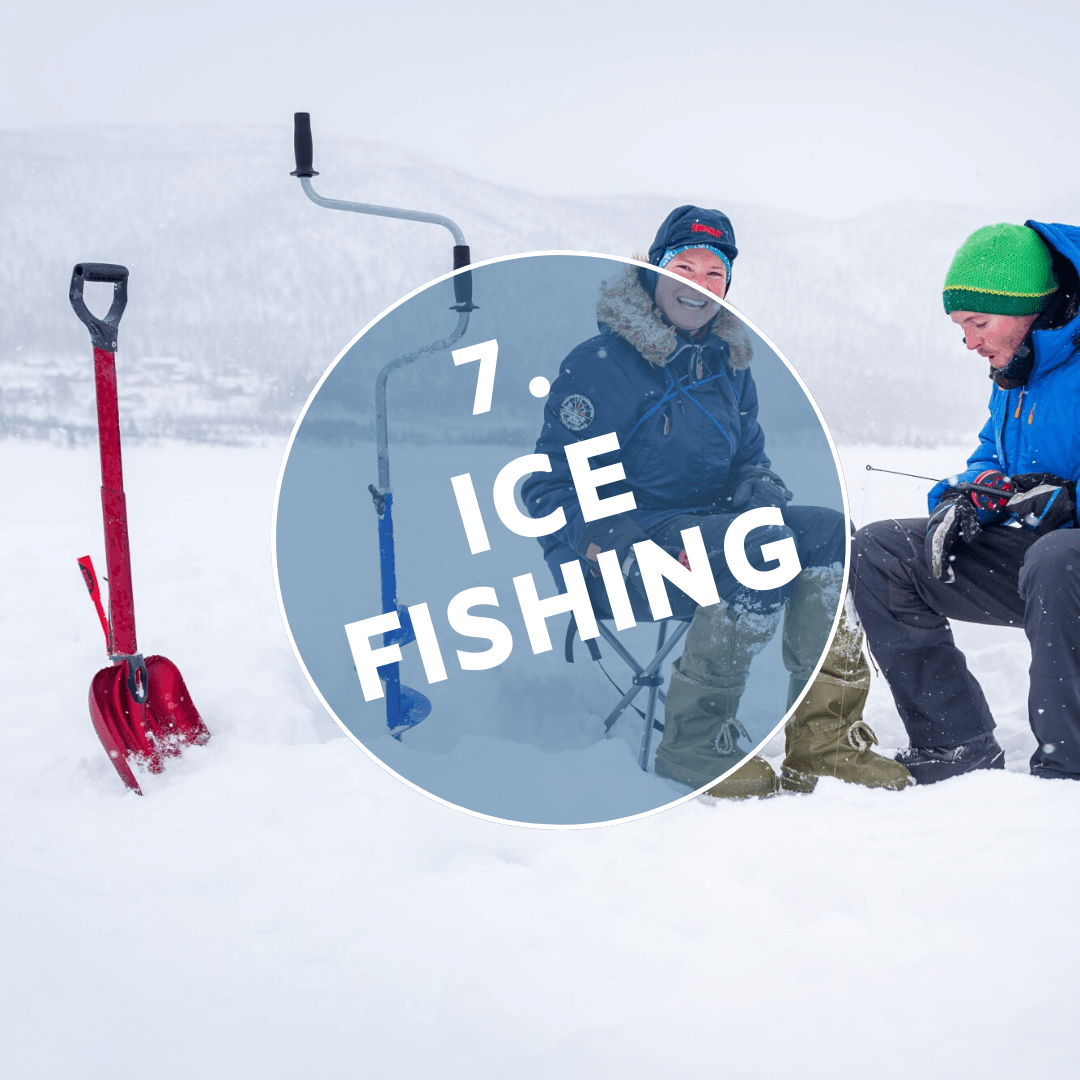 Ice fishing is a popular pastime in the mountains of Norway during the colder months. Local guides will take you to their favorite spots and teach you how to fish through a hole in the ice. While waiting for the fish to bite you can enjoy the beautiful view of Geilo.
The guides will bring all the necessary equipment for a cozy experience out on the ice.
Fatbike is an outdoor activity that takes place in varying weather conditions. A fatbike behaves quite like a regular mountain bike, but with its almost three times wide tires it is perfect for fast-paced fun on the snow.
You can join a short guided trip to try the activity, join a full day trip or rent a bike to go by yourself.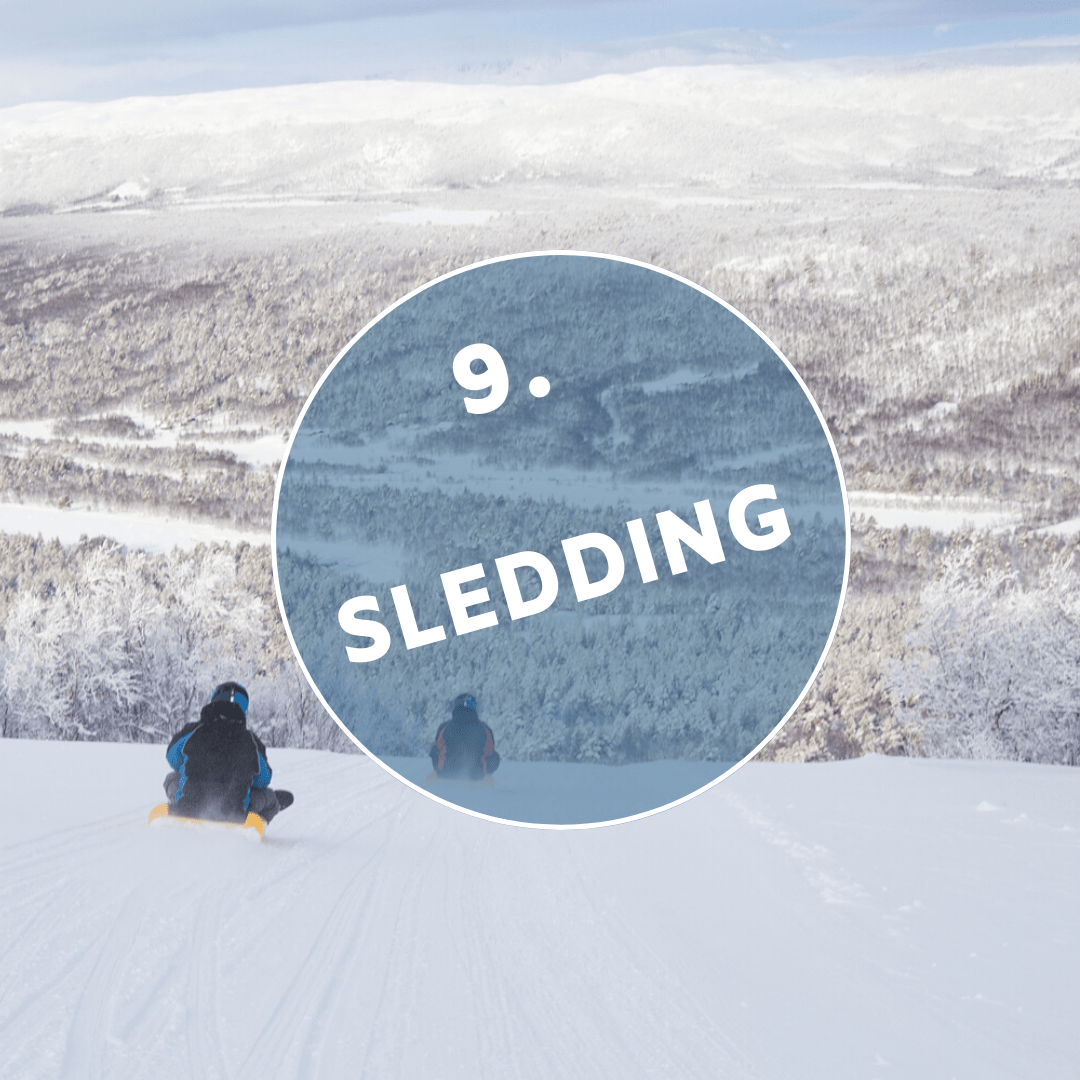 Do you think sledding is just for kids? Think again! Have a go at Norway's longest sled track in Dagali Fjellpark, where you can get speeds up to 70 km/t.
You get pulled up by the ski lift and race all the way down the specialized track. On Friday evenings you can even try sledding by headlamps, in the darkness.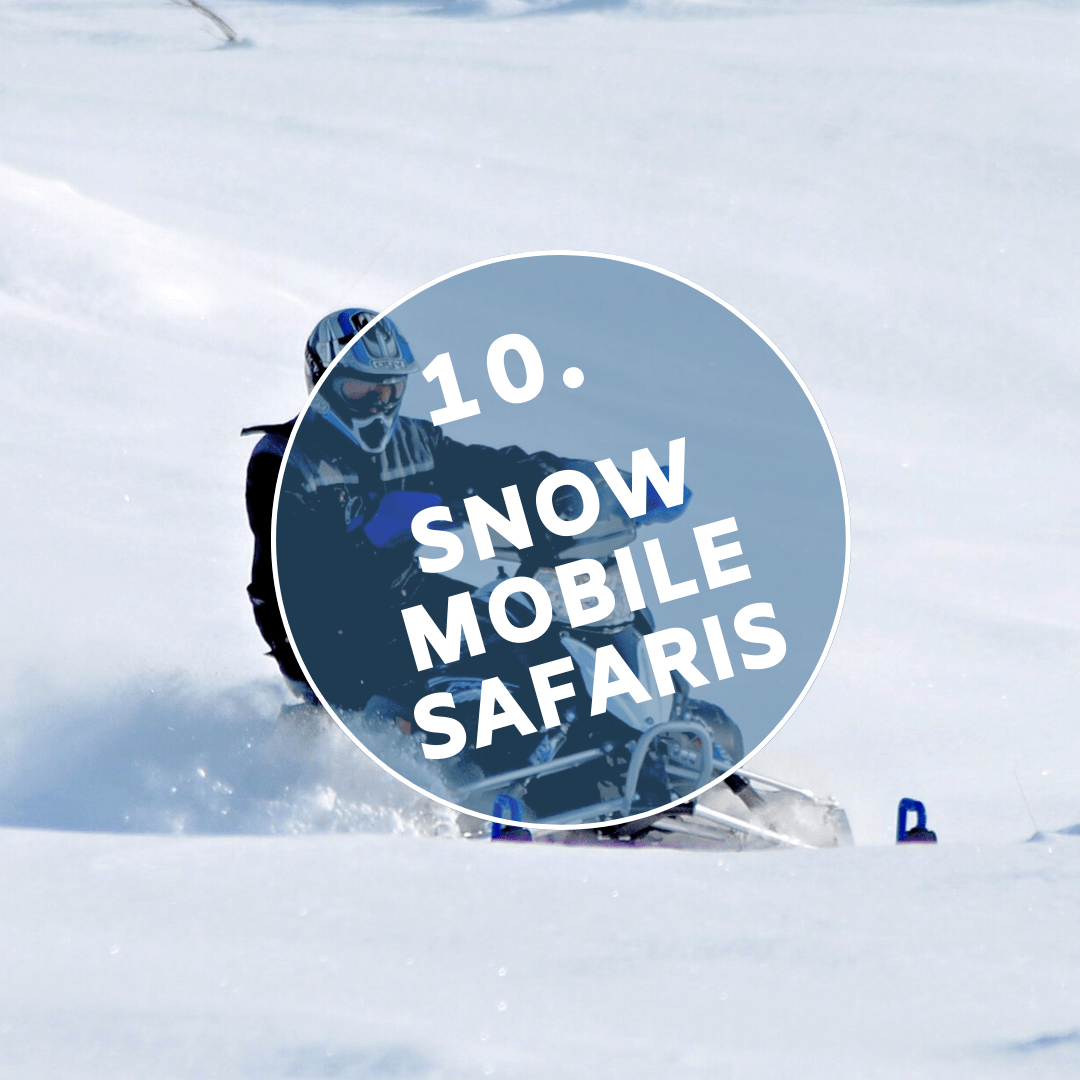 A snowmobile safari is a very different way to experience the mountains. The route follows quiet trails in uninhabited areas, where it is very likely to encounter moose, deer, eagles and other wild animals.
Your guide will teach you how to operate the snowmobile and how to drive on the snow. You need a drivers license to drive the snowmobile, but it is possible to join the trip as a passenger.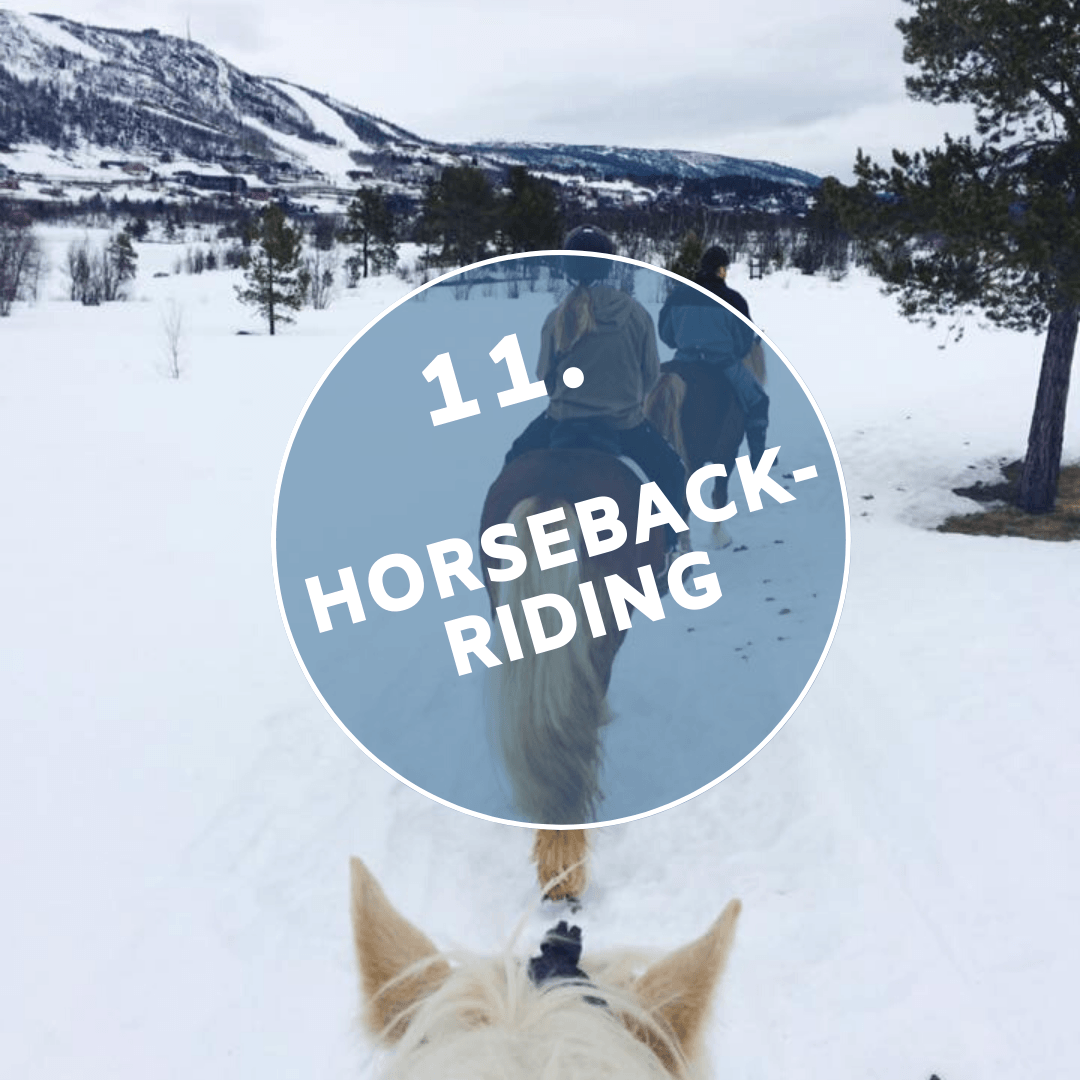 Have you tried horseback riding in the snow? Riding in snow, and in the winter landscape is a fun and exciting experience. You follow trails made for riding, through the woods in company with an experienced instructor.
During cold weather, horses are generally fresh and more eager, so this tour is best for riders with some previous experience with horses.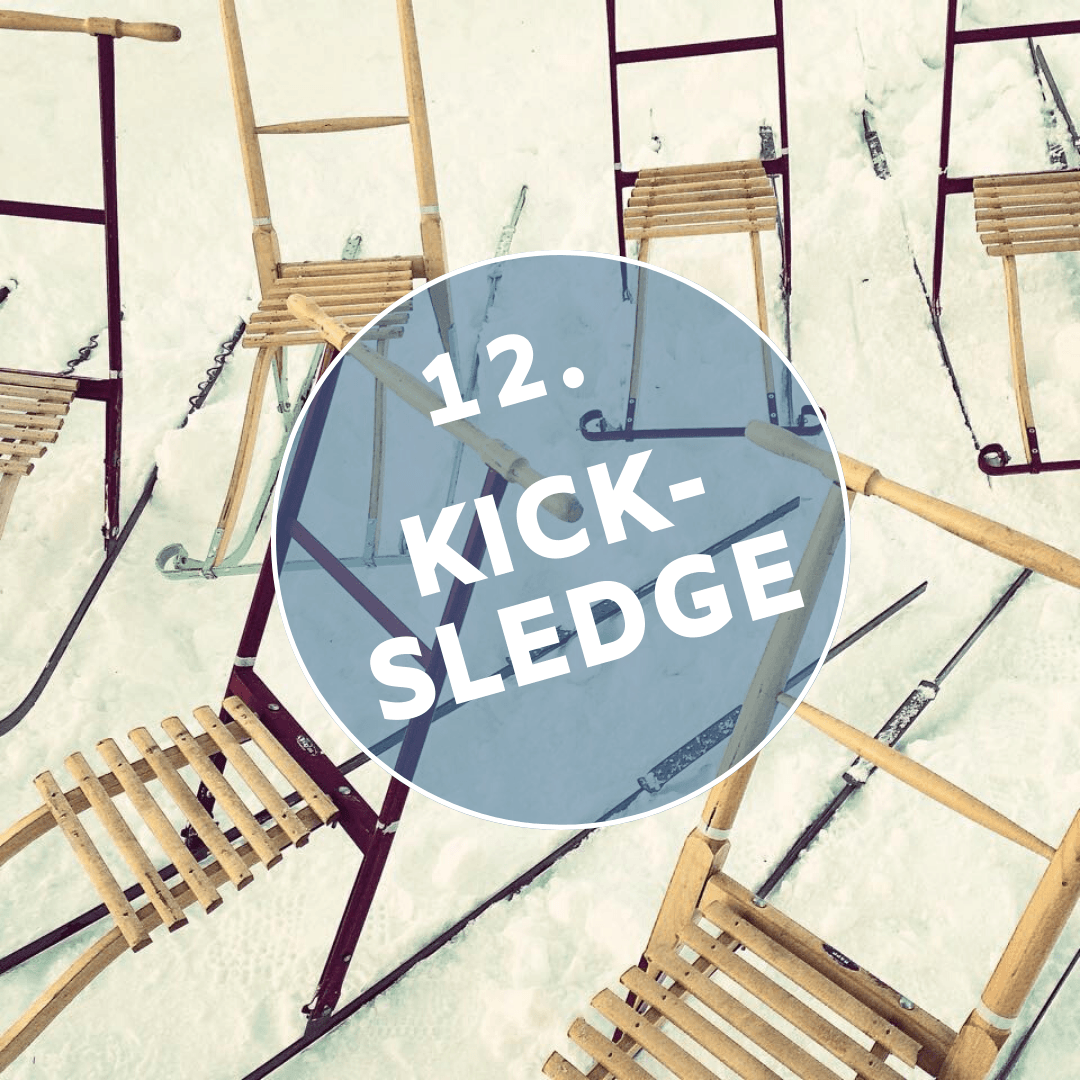 Kick sledge is an ancient means of transportation in Norway. The kick sledge or "spark" consists of a wooden chair mounted on a pair of flexible metal runners. The vehicle is easy to master and the small roads and walkways in Geilo are well suited for this activity.
You can rent a kicksledge at the tourist information in Geilo town center.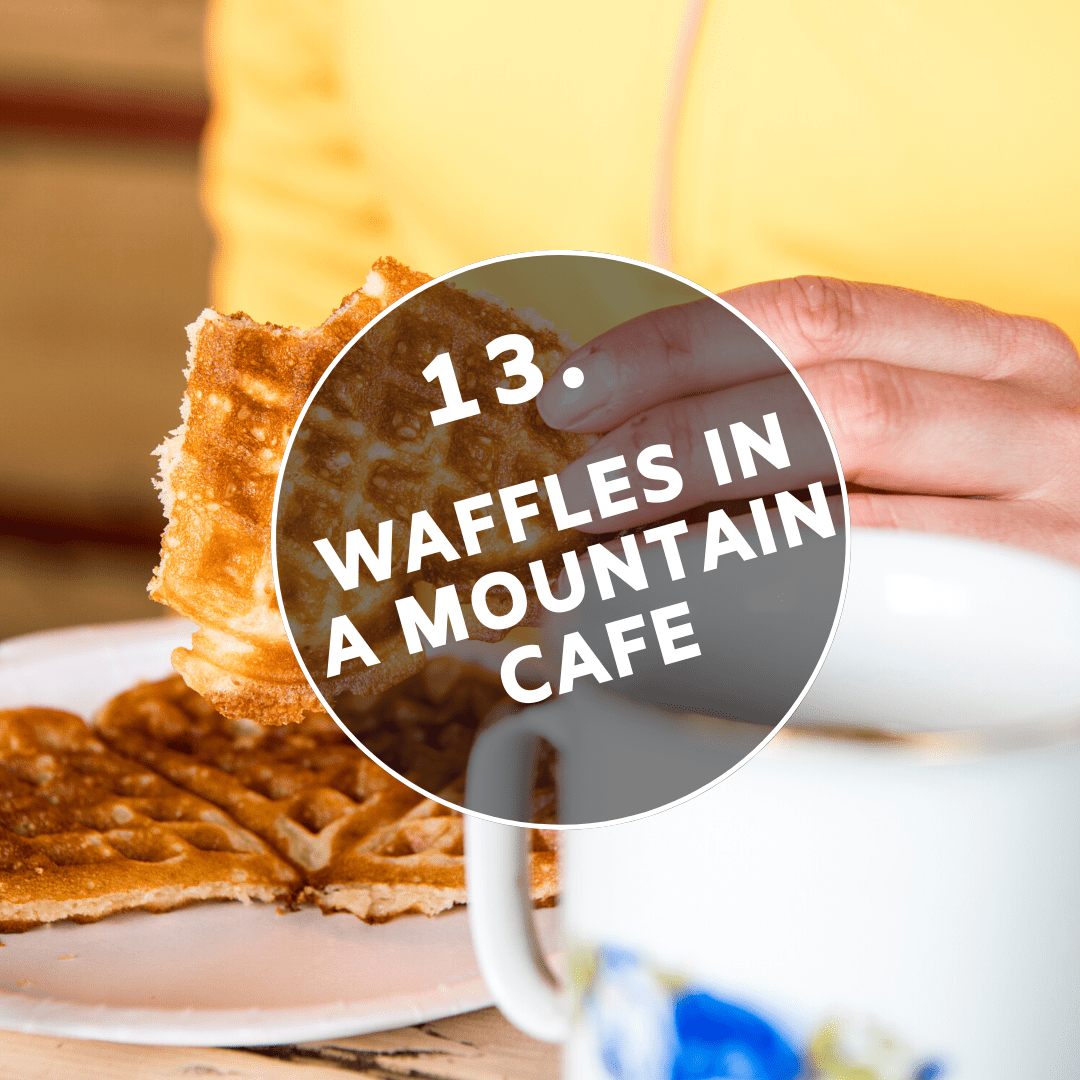 Norwegians love their waffles. These sweet, tasty treats are soft and delicious inside and crispy on the outside.
A typical weekend past time is to go to one of the charming mountain cafes, most are accessible only by cross country skis, and have a break with waffles and hot chocolate.
Try a waffle with sour cream and jam or taste the local favorite, Norwegian brown cheese, a caramelized and sweet cheese wich fits the waffles perfectly.  
After a day filled with activities, there is nothing better than to relax in a hot sauna. Feel your muscles unwind in the heat.
If you dare, you can combine the sauna with snow bathing. Simply take for your clothes, run outside and throw yourself into a heap of snow. Roll around in the fluffy snow before hurrying back inside to the warm sauna.
You will get a natural kick and feel a boost in your circulation from this cold and hot experience.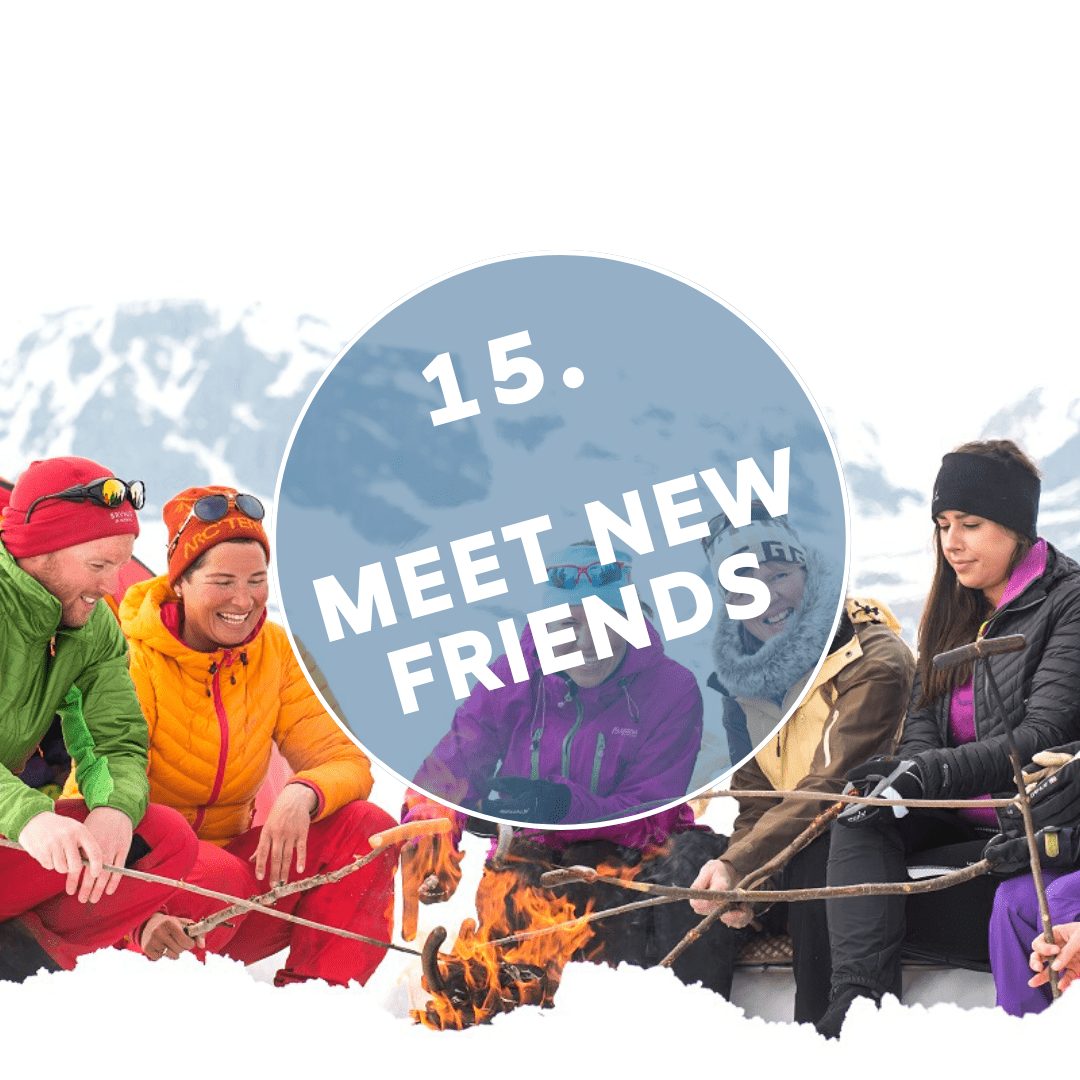 Making new friends is easy in Geilo. Join a ski school group lesson or take part in one of the guided activities. When you relax by the open fire after a dog sledding tour or admire the starry sky when out snowshoeing there will be lots of new impressions to talk about.
Children and teenagers will make new friends in ski school or in one of Geilo's terrain parks. They can also join some of the youth events on the ski hill during the holidays.
Smaller children can even befriend local children in Trollklubben childcare.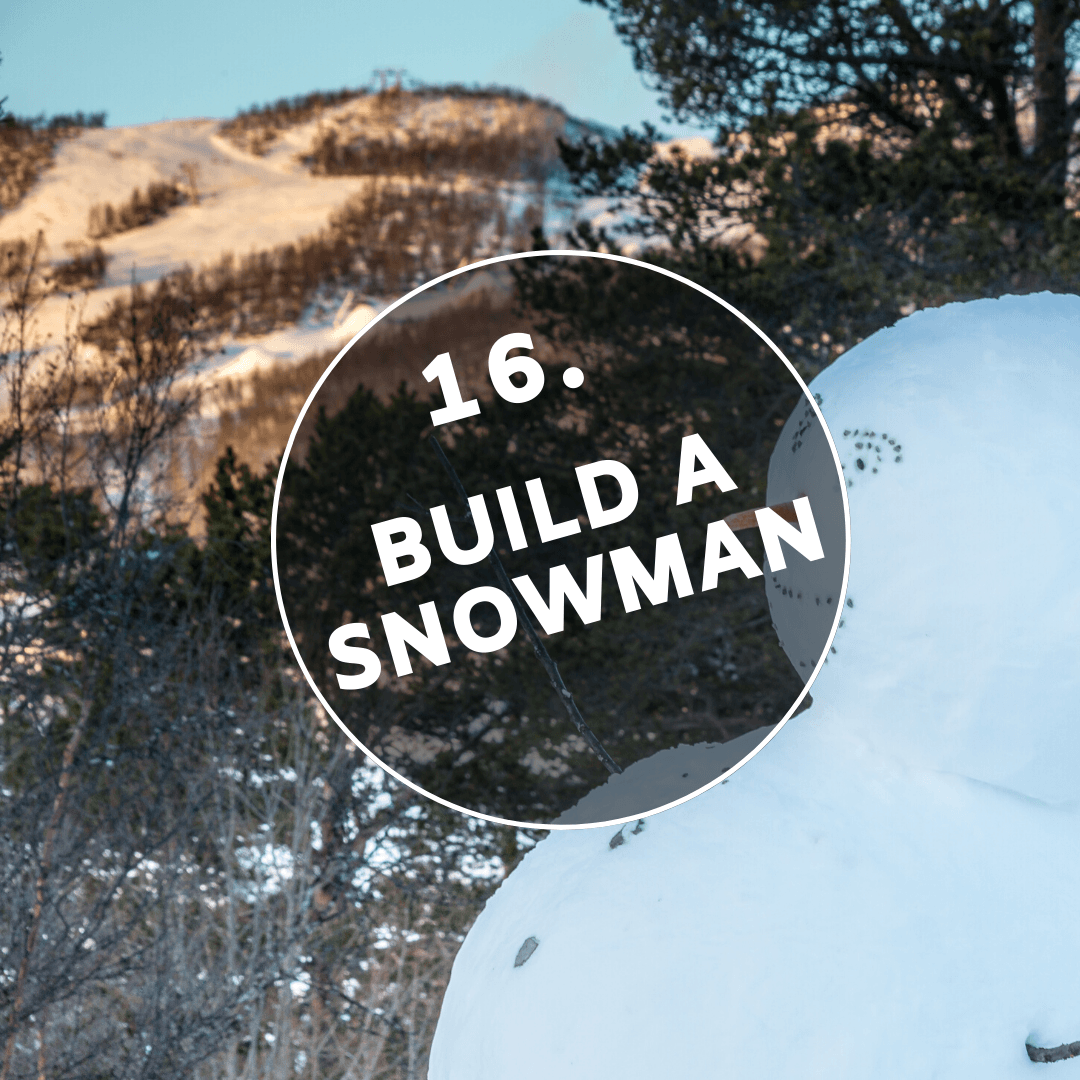 In Geilo, we are so lucky, that we have more or less snow from October to May. Building a snowman is great fun for the whole family. How about building your family out of snow?
You can also make snow animals, a snow fort to have a snowball fight or any figure you like.
Remember to get a carrot for the nose, and maybe a hat to make your snowman special.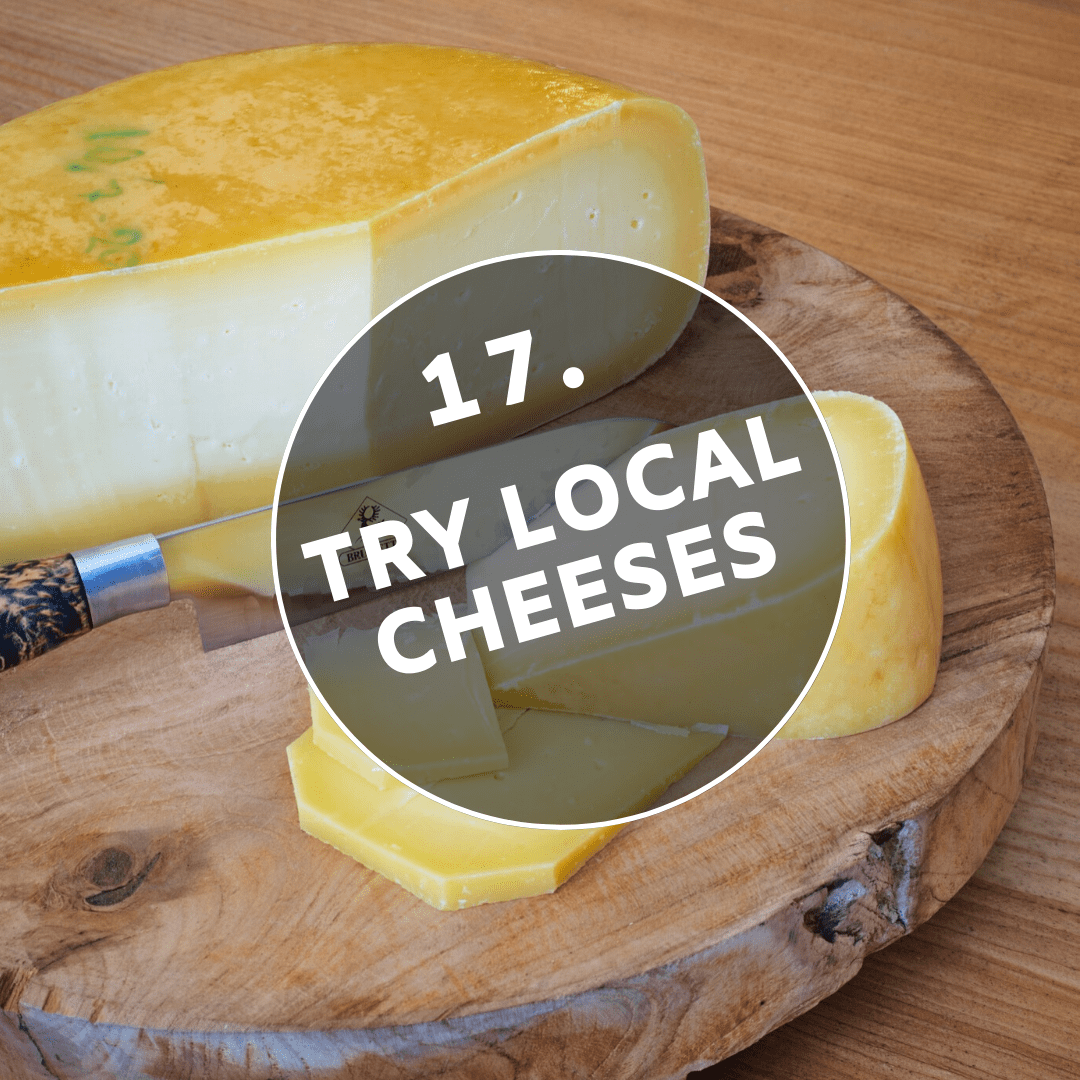 The Geilo-area is famous for its local cheese producers. Only the finest cows graze on the fantastically-fresh mountain grass; and happy goats play in the mountain wilds during the summer, while choosing only the most well-tasting herbs for milk production.
The cheese recipes are inherited, family heirlooms that have been handed down and perfected from generation to generation.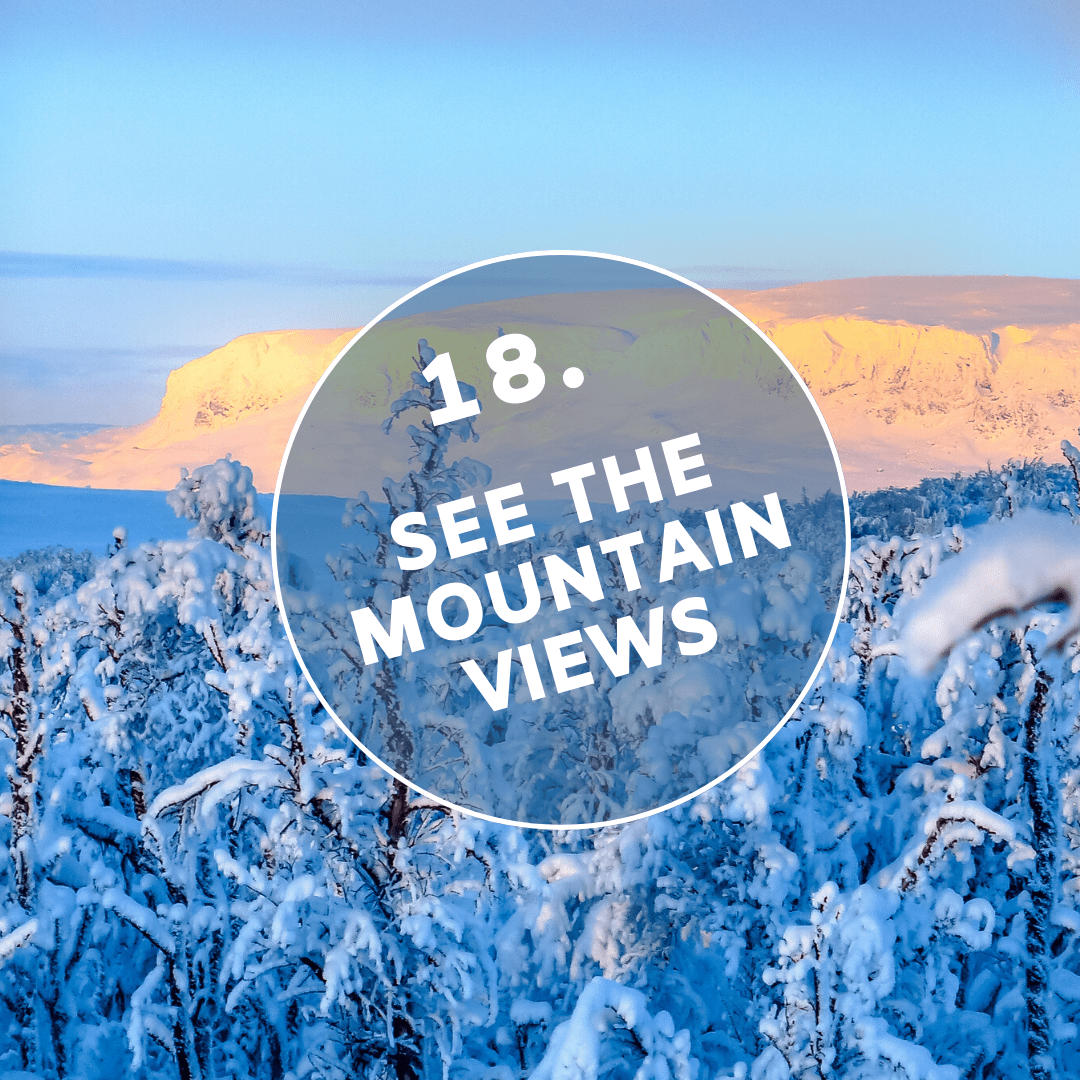 Winter in Geilo is all about skiing and other outdoor activities. But remember to take in the magnificent views of the mountains and valleys.
Geilo is nestled between two national parks, and almost wherever you are you can see Hallingskarvet, our highest mountain.
The vies change with the time of day, the time of year and recent snowfalls, but there will always be "wow-moments" you're in Geilo.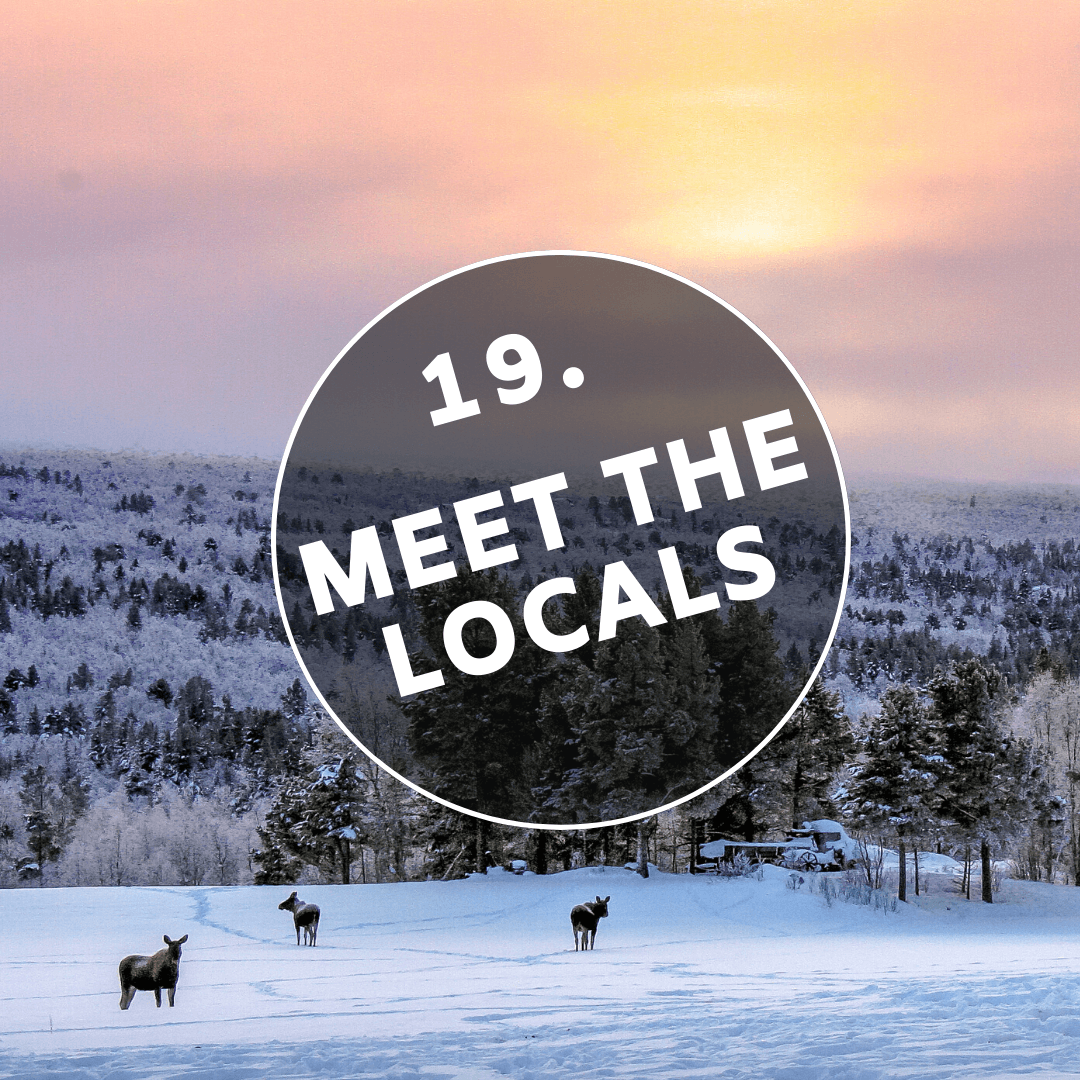 There are several wild animals living in the Geilo-area. Moose and deer roam the forest, but can often be seen in the fields, especially in March and April, when there's lots of snow.
Several curious squirrels live in the treetops around our cabins, and we often see hares and foxes in the early morning or late afternoon. You might even spot an eagle or a flock of grouse when you're out skiing.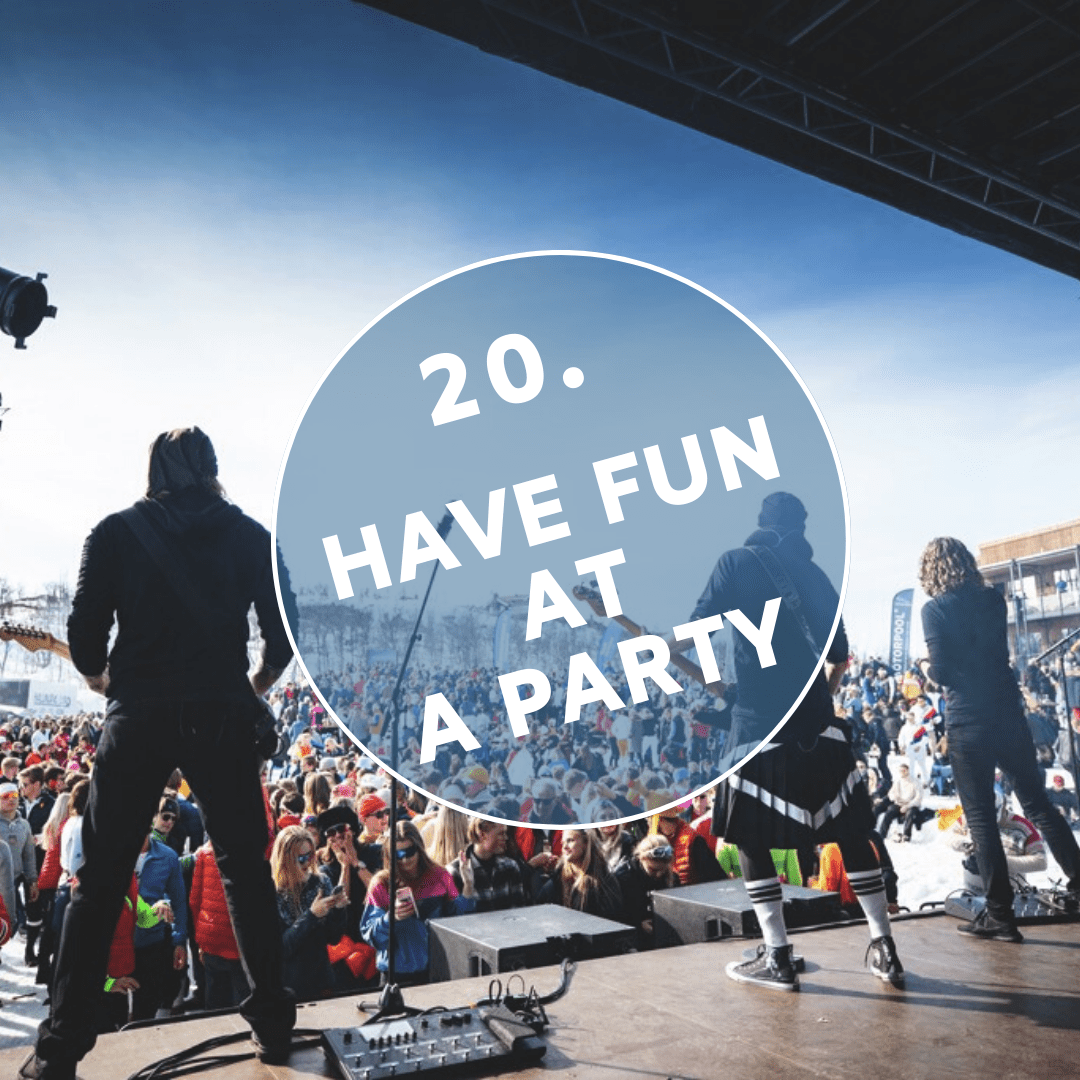 During the winter season Geilo offers Apres-ski every weekend and big parties with famous artists in the winter holiday weeks.
Après-ski ("after skiing" in French) refers to going out, having drinks, dancing and generally socializing after skiing. Skiers often stop at a bar right after their last run of the day, all while still wearing ski gear.
Geilo even ahs an Apres-ski bus, to bring you back home in the evening.
With cabins and apartments both in Vestlia and in Geilo town center, you can easily choose the option that suits you best. Choose between forest cabins by the ski slopes or apartments near restaurants, shopping and Geilo Train Station.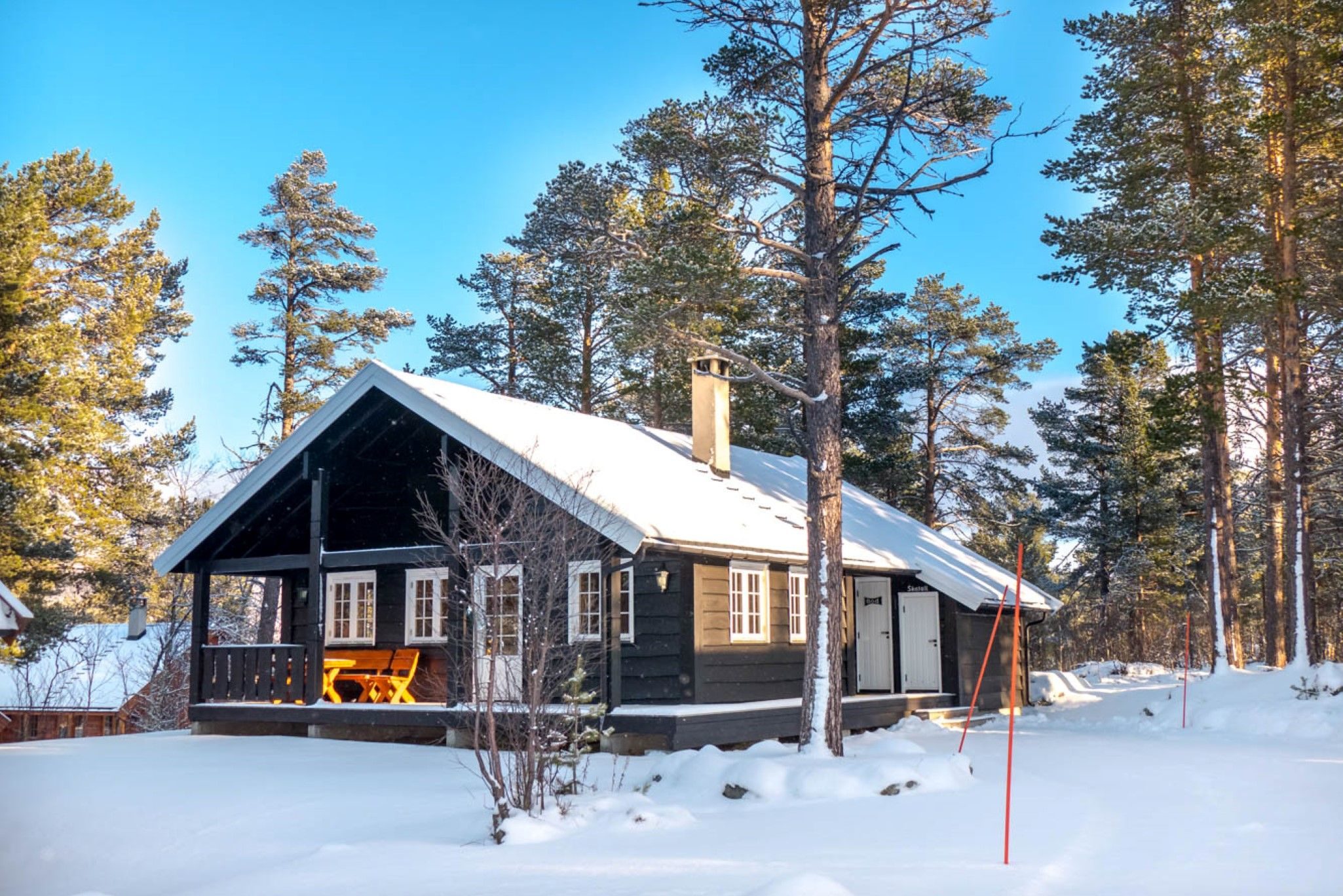 Cozy cabins next to Geilo Ski Center. Ski in / ski out and right by cross country trails, dog sledding, high ropes cours, zip-line, bike rental and horse riding. The cabins have 3-5 bedrooms and accommodate 6-13 people.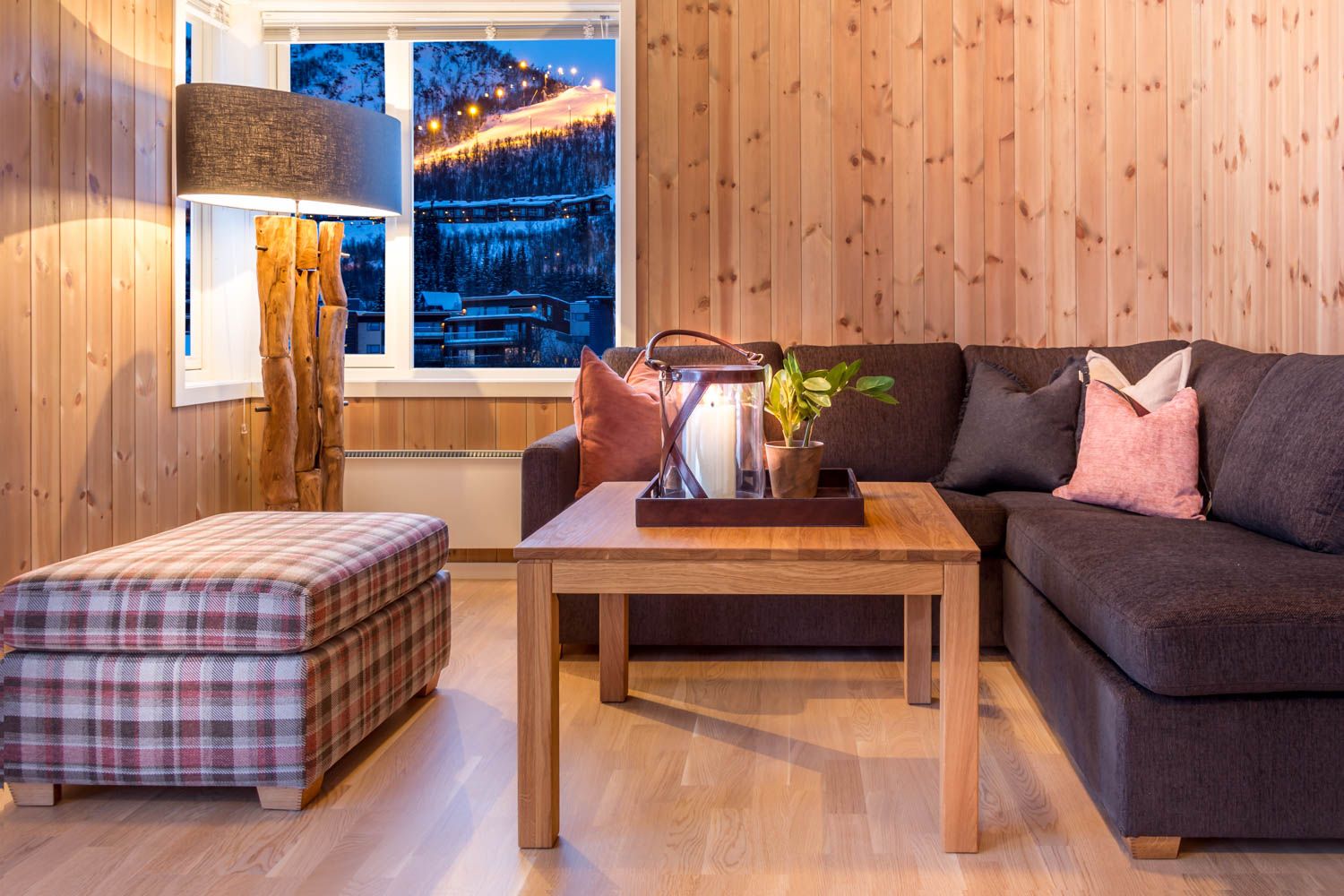 Newly built, modern apartments in Geilo city center, between RV7 and Geilo Cultural Church. 3-4 bedrooms with 6-8 beds. Short distance to everything Geilo has to offer.
Convenient apartments in the center with 2 bedrooms / 4 beds. Central location for those who want to be close to restaurants and shops, yet easy with access to skiing and activities.