Get to know Geilo!
Geilo is located in Hol municipality and offers exciting activities and experiences for all ages, all year round. Whether you prefer quiet days out in the wild or action-packed adventures, Geilo has lots to offer
Geilo is well-known as a winter sport destination with 39 marked ski runs on either side of the valley including children's runs, snowboard parks and ski runs for all levels.
The cabins at Geilolia Hyttetun are a mere 100 meters from the closest chairlift and have easy access to other side of the valley with the regularly running ski-bus service.
Geilo has a cross-country network spanning roughly 550km of tracks, free of charge. Should you want to get your cross-country skis on, you can choose a route that suits you just perfectly. The skiing season begins in October and runs through April, although you may find skiable snow all the way up to June up at the Hardanger mountain plateau.
Geilo is not just about skiing. There are plenty of other winter sport activities to try. Why not try dog or horse sledding, fat biking, or horse riding through the woods? Or what about kick-sledding or hiking with snowshoes? Kicksleds and snowshoes can be rented at the tourist information office and there are also guided snowshoe tours. Toboggan runs offer excitement for young and old. However, If you want motorised action you can try snow-scooter driving or ice-track rally driving.
During the summer months you should try out hiking in the mountains, fishing in a mountain lake or cycling the Rallarvegen, a famous cycling route. If you need more speed, try the Geilo Zip Line, white water rafting at Dagali or the high ropes course.If you need a rest from all the outdoor activities, the hotels offer bowling venues, play centres for the kids and renowned spas and wellness centres.
Geilo has plenty of cosy cafes, great restaurants offering both Norwegian and international cuisine and shopping where you can relax and recharge from hectic everyday life.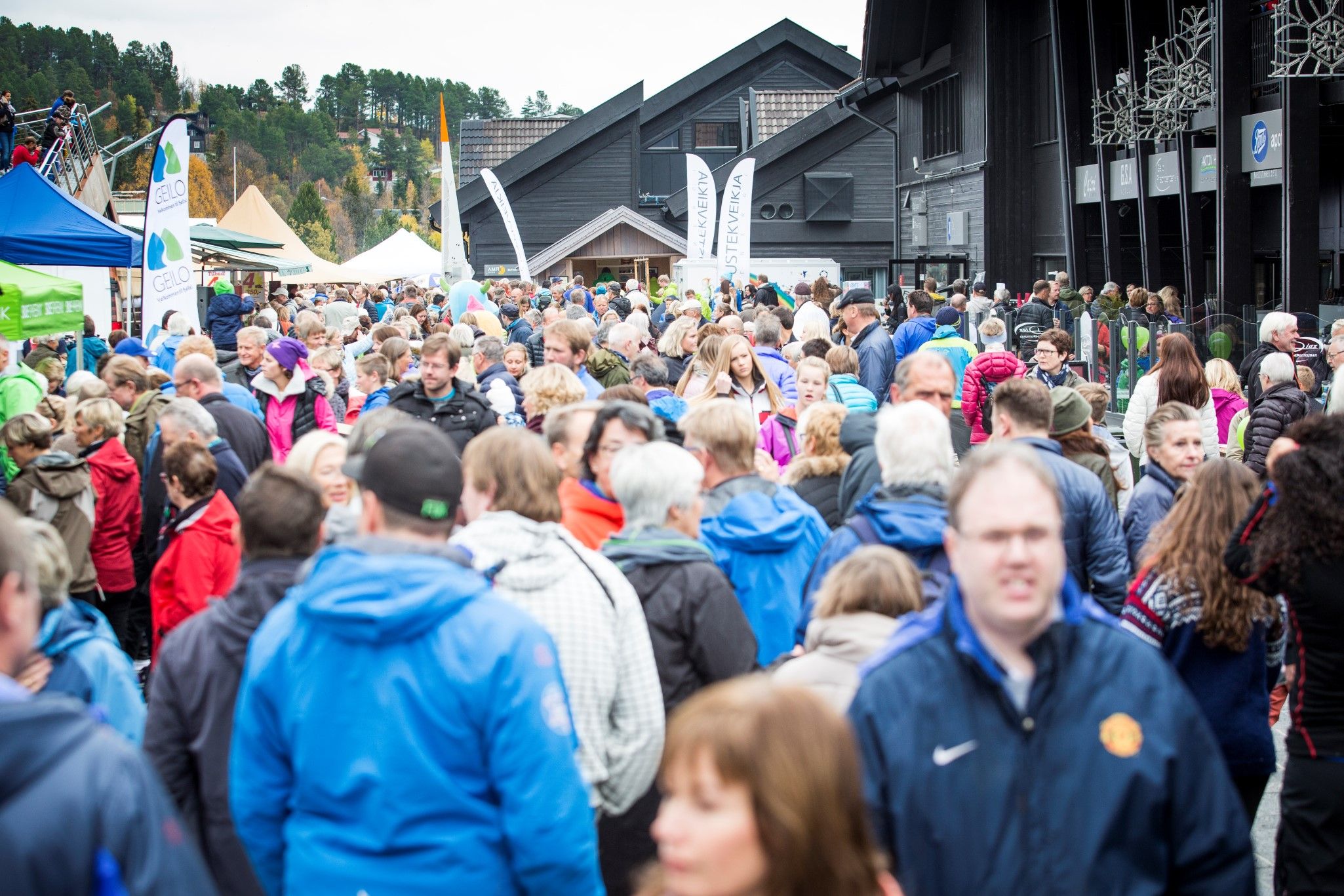 In February the annual world kicksledding championship takes place, transforming the town centre into a colourful folk fest. Skarverennet (one of the world's biggest cross-country ski races) at the end of April marks the end of the skiing season. In August you can experience National Park days and Holsdagen with a traditional wedding, guided tours and a market square. Autumn is no less exciting, with Stetten Wine Festival and Norsk Matglede (Norwegian Food Happiness) with food markets and feasts. In November we celebrate the Winter Opening, the National Park championship in rakfisk – fermented fish, and the Christmas market opens.
With events of all sizes throughout the year, the best place to keep up-to-date is on the Geilos event calendar.
Geilo – A sustainable destination
Many places follow sustainable principles, but being certified as a sustainable destination is an honour few qualify for. It takes years of work demonstrating their lasting commitment to providing the best possible experiences for their guests, while keeping the negative impact of tourism to a minimum. In addition, the destination must work to continually improve its business practices and relations with the local community, whilst safeguarding their natural and cultural assets, history and traditions.