Geilo can tempt you with one of Northern Europe's longest ziplines. From the top of the chairlift in Vestlia and all the way down to the valley floor, it stretches 1,100 metres, all the way to the bottom of the alpine park.
You take the chairlift up and can enjoy the view and maybe see others riding the zipline down before you. It is not free for the butterflies to appear in the stomach already here.
At the top, you are securely attached to the cable and receive instructions for the trip down, before you set off. At the highest point, you are 35 meters above the ground, which is guaranteed to make your stomach growl. The trip begins calmly with views towards Ustedalen, Hallingskarvet and Hallingdal. Then you come over the edge and the speed increases down the valley side.
The treetops whiz by below you as you whiz over the alpine centre. If you have a slight fear of heights, you can challenge yourself to the fullest with a trip on the zipline at Geilo.
The trip can be taken alone or as a tandem, popular with families.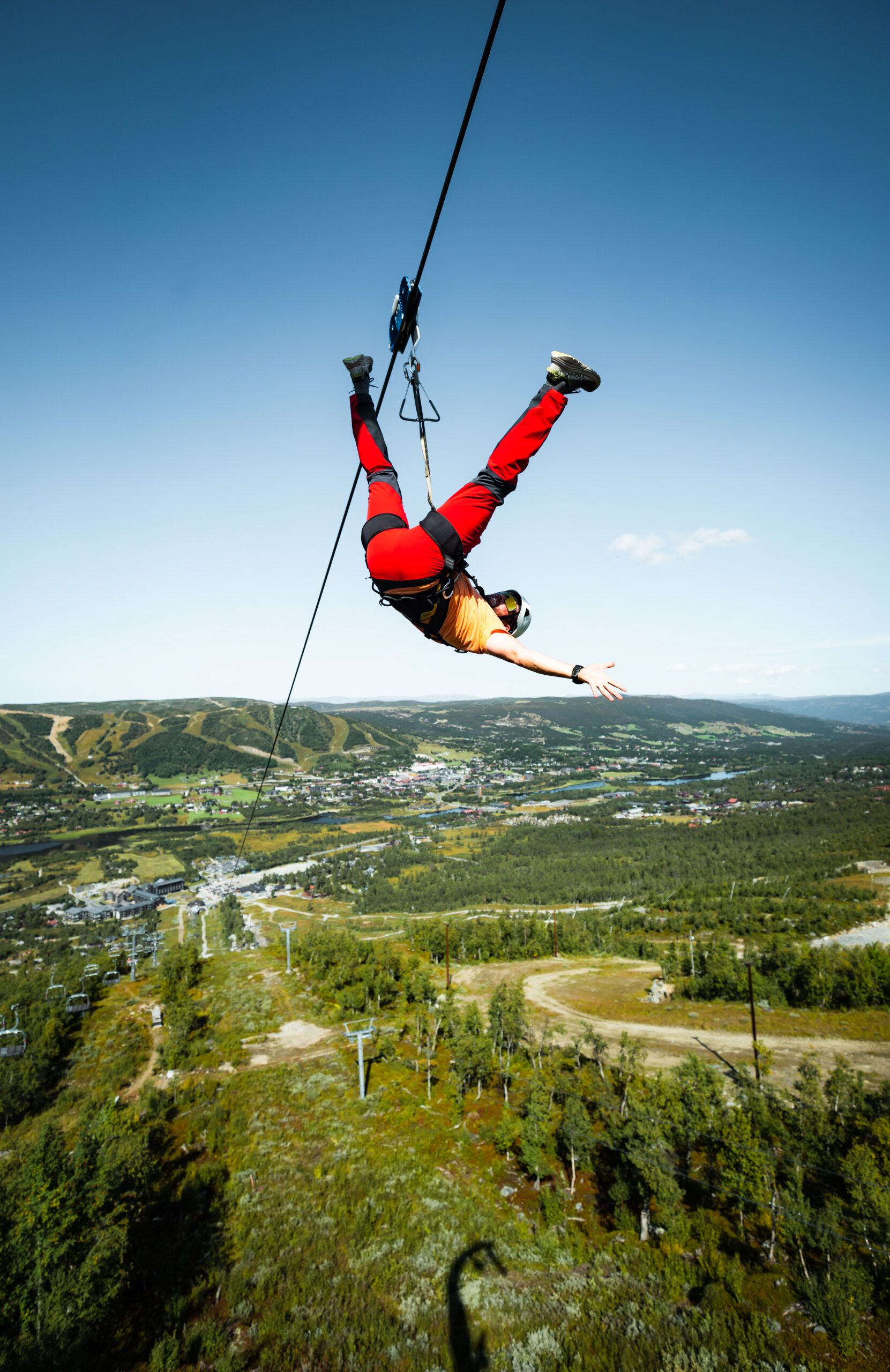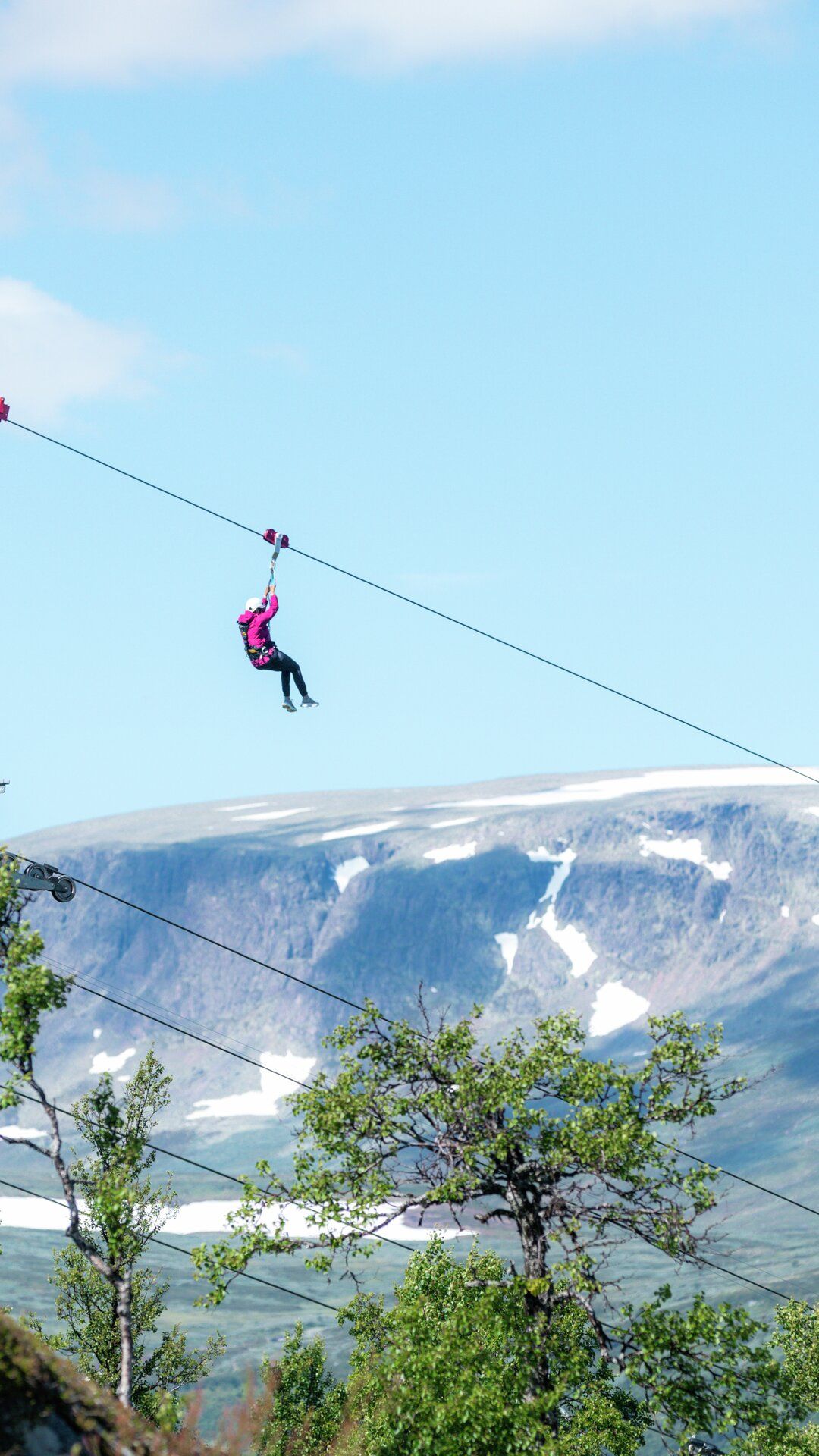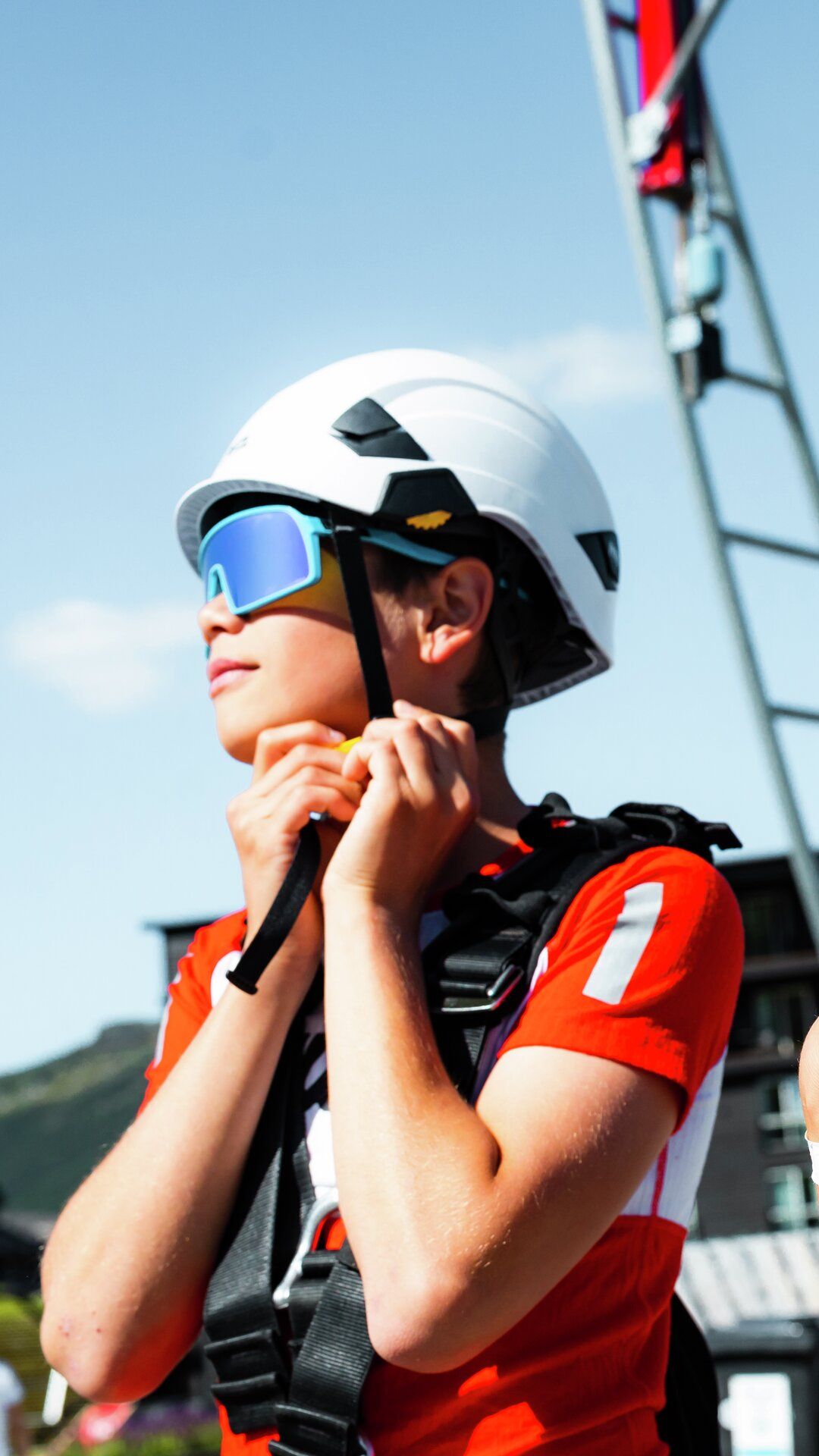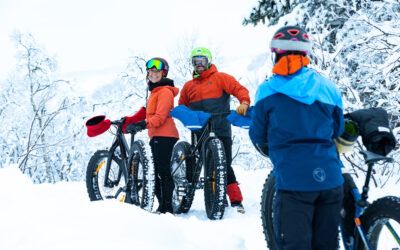 Are you someone who likes cycling in the summer? Then we can recommend trying a fat bike - it's a way to experience the winter landscape. At Geilo there are several skilled and locally known guides. Whether you want a calm or tough trip, these guides can adapt to your...